Global Directions
International News from CU Denver | CU Anschutz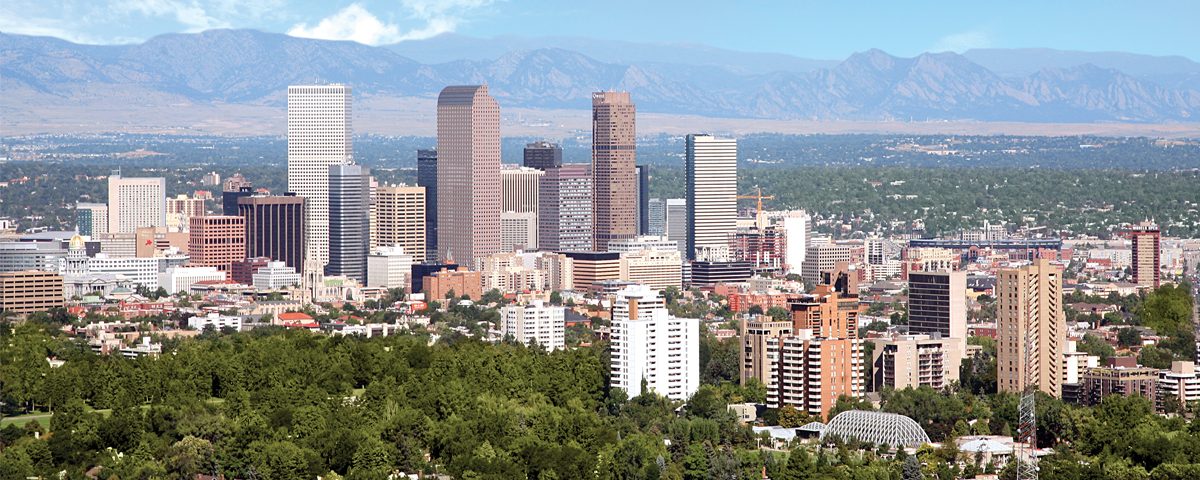 Message From The Interim Vice Provost/Senior Vice Chancellor for Student Success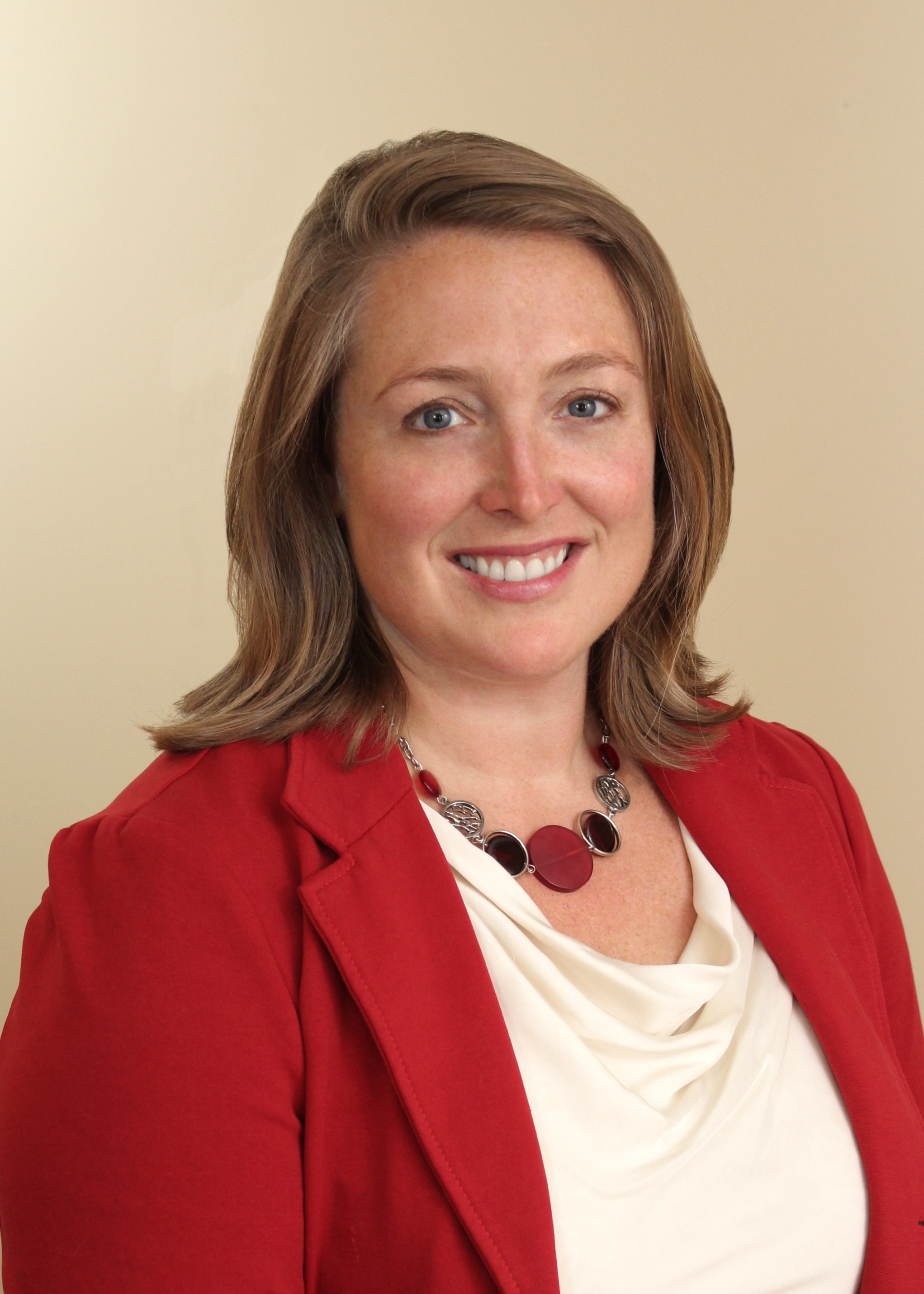 As we move further into this new decade of challenges as well as opportunities, internationalization activities at the University of Colorado Denver | Anschutz Medical Campus continues to build upon a firm foundation of global partnerships, student recruitment outreach, and faculty exchanges through virtual actions and future on-location planning. The Office of International Affairs (OIA) continues to work closely with school and college academic departments to establish and expand innovative, sustainable international partnerships that enhance learning and academic research programs throughout the world.
Collaborative models of partnerships include examples such as Undergraduate to Graduate Articulation Agreements of 3+1+1, Twinning Agreements of 2 + 2.5, Dual Degree Agreements, and customizable versions for both the undergraduate and graduate levels.
Through partnership agreements with institutions in Europe, Colorado students are
deepening their knowledge of Europe's current environmental politics and policies, past and present security structures, historic to modern architecture and design, and sustainable practices. The University's agreement with the world-renowned Ecologic Institute, an environmental think tank in Berlin, Germany, has progressed into its sixth successful year with a program taught by faculty from the College of Liberal Arts and Sciences. The program with the Finland-U.S. Educational Exchange Commission/Fulbright Center, in connection with the College of Architecture & Planning, offers eligible Finnish students the opportunity to pursue a master of architecture degree at CU Denver.
From Asia, Chinese students study through the university's partnership program with Northeast Forestry University and focus on advanced engineering knowledge at the College of Engineering, Design and Computing. Senior Deputy Directors in various branches of the South Korean government enhance their expertise in public administration in the School of Public Affairs through an agreement with the Korea Development Institute School of Public Policy and Management, South Korea. International students in these as well as several other partnerships are additionally provided with content-based instruction from CU Denver's ESL Academy that elevates their communications skills in English specific to their profession.
Agreements with global partners also reinforce bridges between CU Denver undergraduate and CU Anschutz Medical Campus graduate programs. Future dentists from Kuwait engage in studies through the agreement between the university and The Ministry of Higher Education of the State of Kuwait for the university's BA-BS/DDS program with the College of Liberal Arts and Sciences and the School of Dental Medicine.
Just this past year, the University of Colorado Denver | Anschutz Medical Campus marked a noteworthy partnership milestone – the 25th year anniversary of the International College Beijing (ICB). For a quarter of a century, the University of Colorado Denver | Anschutz Medical Campus and China Agricultural University have benefited from this unique collaboration in education. As the first partnership of its kind, International College Beijing (ICB) offers classes to Chinese students in China and Colorado and provides undergraduate degrees in economics or communication from the University of Colorado Denver | Anschutz Medical Campus.
Like many of the international students at CU Denver, the ICB students have made the most of their rich educational opportunities. ICB students have actively engaged in campus events, studied abroad through CU Denver Global Education: Study Abroad programs, and volunteered to help with local communities. They excel in the classroom; ICB students maintain, on average, a GPA of 3.5.
The University of Colorado Denver | Anschutz Medical Campus recognizes the value that complementary academic programs provide to students, faculty, and alumni, and the importance of developing long-term collaborations with international partners. We look forward to working with every University of Colorado Denver | Anschutz Medical Campus school/college to offer unparalleled opportunities along the student journey.
New Scholarships Available for International Students
There's good news about scholarships for international students seeking enrollment into CU Denver. New undergraduate, ESL Academy, and partner scholarship opportunities were created for 2019/2020, which totaled a combined $187,000. International Admissions, in partnership with Financial Aid & Scholarships, manages a framework of scholarships to make effective use of awarding these funds to qualified students. The scholarship plan offers ten first-year international student scholarships annually in varying amounts, repeating for four years. The highest amount provides 50% of a student's tuition and fees. In FY20 through FY22, one-time scholarships have been made available for transfer students, students in 3 + 1 + 1 partnership programs, and ESL Academy graduates.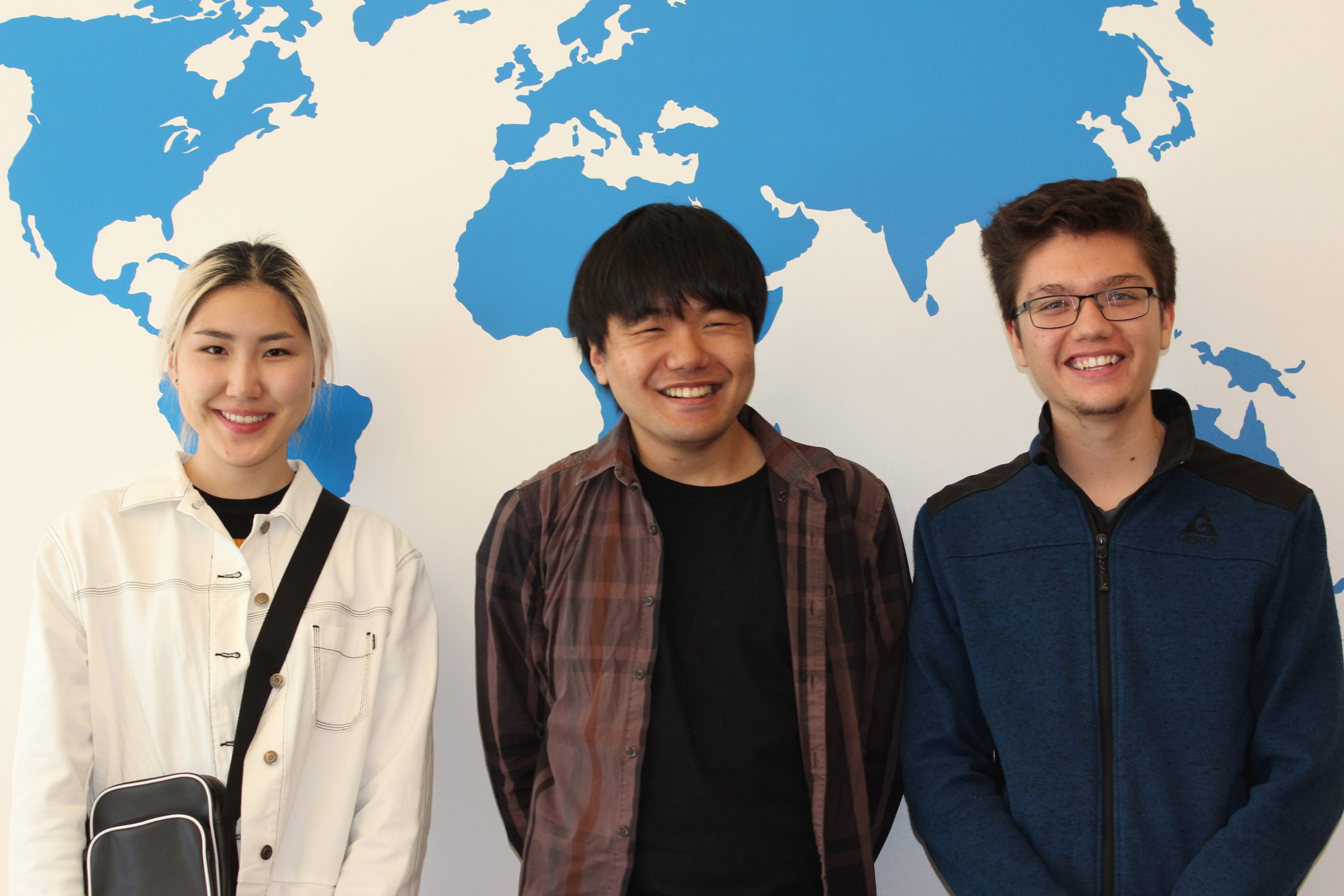 In addition, in response to the COVID-19 global pandemic and related travel restrictions, special scholarships and funding for international students were made available for a total of $370,00, Fall 2020/Spring 2021. Continuing support grants were provided to help eligible enrolled international students in Denver who were in need, to enable them to continue staying and studying at CU Denver | Anschutz.
A Fall 2020 Lynx Online Scholarship was created for eligible newly admitted undergraduate international students and international graduate students who enrolled full-time in online and/or remote courses and who confirmed their intention of coming to Denver in Spring 2021 to attend classes on campus. The individual scholarships, $5,000 for undergraduate and $2,500 for graduate students, provided a savings of 35% on tuition for one semester, and students did not need to delay their program start. A total of $40,000 was awarded to eleven international students through Lynx-Online scholarships. Students could choose from more than 2,000 courses that were offered via Online and Remote instructional modes. Scholarships were limited to students who were not receiving funding from their government or sponsoring agencies and were based on eligibility requirements and on a first-come-first-serve basis. Discussions are underway about international student scholarships for Spring 2021.
A $5,000 ICB Graduate Fellowship from the Office of International Affairs and the College of Liberal Arts and Sciences is awarded annually to an outstanding International College Beijing student or alumnus/a who continues into graduate studies at CU Denver.
For American students studying abroad, there are a number of study abroad scholarships available, including the Global Study Scholarship, Global Crossroads Scholarship, and numerous externally-funded scholarships. In total, $179,300 in scholarships was awarded to CU Denver students from internal and external sources, Fall 2018-Spring 2019.
To learn more about international student and study abroad scholarship opportunities, please contact the Office of International Affairs or International Admissions.
ESL Academy Marks Second Successful Year in Its Academic English Learning Environment
International students at the ESL Academy broadened their circle of friends and supporters with a move onto campus and into the College of Liberal Arts and Sciences in 2019. Across the U.S., international student enrollments at many universities and English language schools dropped significantly, due to a number of factors that included geopolitical influences and fierce competition from Canada, Australia, and the U.K. Several English language schools closed. CU Denver's ESL Academy is holding strong.
The projected Fall 2019 enrollment number for the ESL Academy was 45 to 55 students; the actual number of enrollees was 61 students. Coming from a variety of countries throughout the year, including Cambodia, Mexico, France, United Arab Emirates, Syria, Peru, Ethiopia, Kuwait, China, and Saudi Arabia, international students such as Shahad remarked "The ESL instructors have been friendly and kind; it feels like I am not in a foreign country."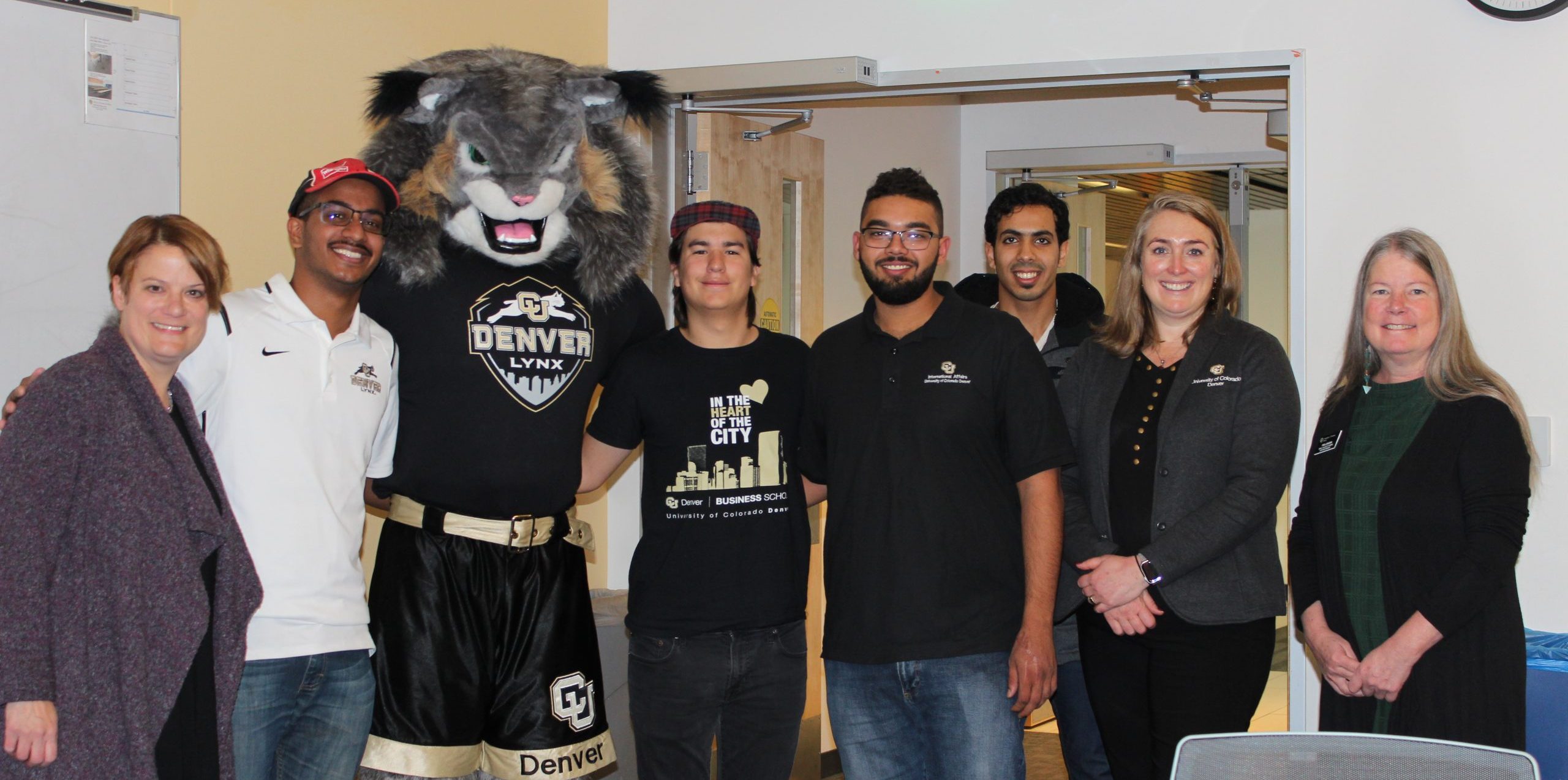 In addition to refining their English language speaking, writing, and reading skills, ESL students at Level 5 are required to conduct research, write a 10-page paper using APA formatting, and present in English. With the help of their ESL teachers, international students have tackled difficult research subjects ranging from artificial intelligence to water scarcity in the U.S. to antibiotic resistance.
The LynxDirect Pathway Program was initiated in 2020. As an accelerated pathway, the program starts with guaranteed admission to the highest ESL level. Upon completion of the ESL courses, students take two undergraduate credit-bearing courses that fulfill core graduation requirements for their major. The courses – Core Composition I: English 1020 and Fundamentals of Communication: Communication 1011 – prepare students for success in CU Denver classrooms by deepening their critical thinking skills and expression of ideas in English and by strengthening their analysis and decision-making abilities.
Meti is an example of the educational continuum made possible by a pathway program. A graduate of the first cohort from the ESL Academy LynxDirect program and a CU Denver International Business student, she returned home to Ethiopia due to the pandemic, finished the Spring 2020 semester, and took summer online classes. Meti commented, "My family is very proud of me for studying at CU Denver | Anschutz, and my sister is planning on pursuing a PhD in ecobiology." She explained that OIA continued to reach out and email any updates about the immigration process. "I made lots of friends from different countries while I was in Denver –from China, Saudi Arabia, Thailand, Kuwait — and I miss them."
Studying alongside international students in remote or in-person classrooms gives Colorado students more opportunities to learn about global cultures, societies, and business practices, as well as form lifelong connections with individuals from diverse global regions – without even leaving home. The Office of International Affairs is working with a variety of administrative departments and faculty/staff to bring international and Colorado students together for mutually beneficial learning and cultural appreciation.
Argentinian Jazz Aficionado Chooses CU Denver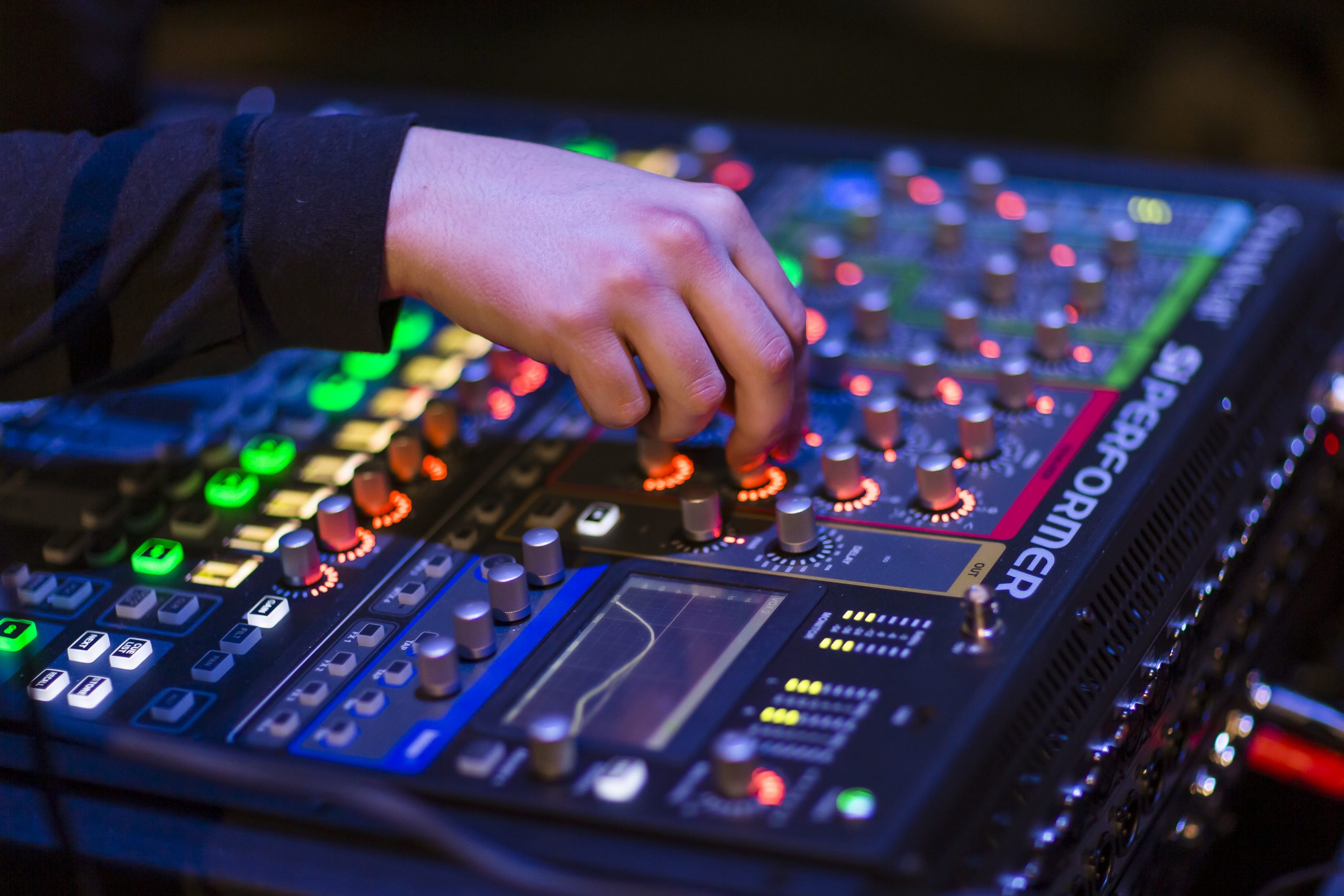 "I checked out various conservatories but liked that CU Denver's College of Arts & Media is more focused on the industry, on real life. Faculty in the music department are super-immersed in the business, so they can tell you what it's all about," explained Zoe Nassimoff, an undergraduate student from Argentina. A recipient of one of CU Denver's International Freshmen Scholarships, Zoe's sights are set on a career in the music business and the recording arts.
With a strong focus on her studies and immediate involvement in CU Denver's social and cultural opportunities, Zoe is well on the way to a successful student journey. She has played in two different student bands at Campus Village, and her application was accepted as a Global Ambassador for the Office of International Affairs. She was interested in this position because "I empathize with other international students and want to help them develop and improve while they are in college."
Zoe's enthusiasm extends beyond the campus and into the city of Denver. She has volunteered at Jazz Radio, KUVO, and favors American jazz from Pittsburgh, as well as from other countries.
"Studying in an urban setting gives me a good opportunity to live life as a musician and a student. It is crucial to have nearby venues that are useful for my future profession."
Her parents and friends in Argentina are "amazed and proud" of her enrollment at CU Denver. To other international students, Zoe advises: Look for the university's international office to feel supported. It's a safe space to ask questions and get quick responses."
She acknowledged that students from countries outside of the U.S. may view things as being difficult at the very beginning. However, her recommendation to "get involved in virtual and on-campus clubs and events" rings true for both international and American students alike.
"You never know who you'll meet and what future connections you can make."
Providing Information and Resources for International Students and Scholars
Looking at a ten-year average through 2019, International Student & Scholar Services (ISSS) has helped 1,200 international students and 400 international scholars from around the world to become active participants in university degree programs, teaching, and research. From pre-departure to orientation, ISSS provides immigration and advising services for F-1 or J-1 student visas, J-1 exchange scholar visas, H-1B temporary worker visas, lawful permanent resident visas and LPR-employment-based visas. ISSS also provides checklists for students' pre-arrival organization and planning, and a comprehensive international student orientation before classes start.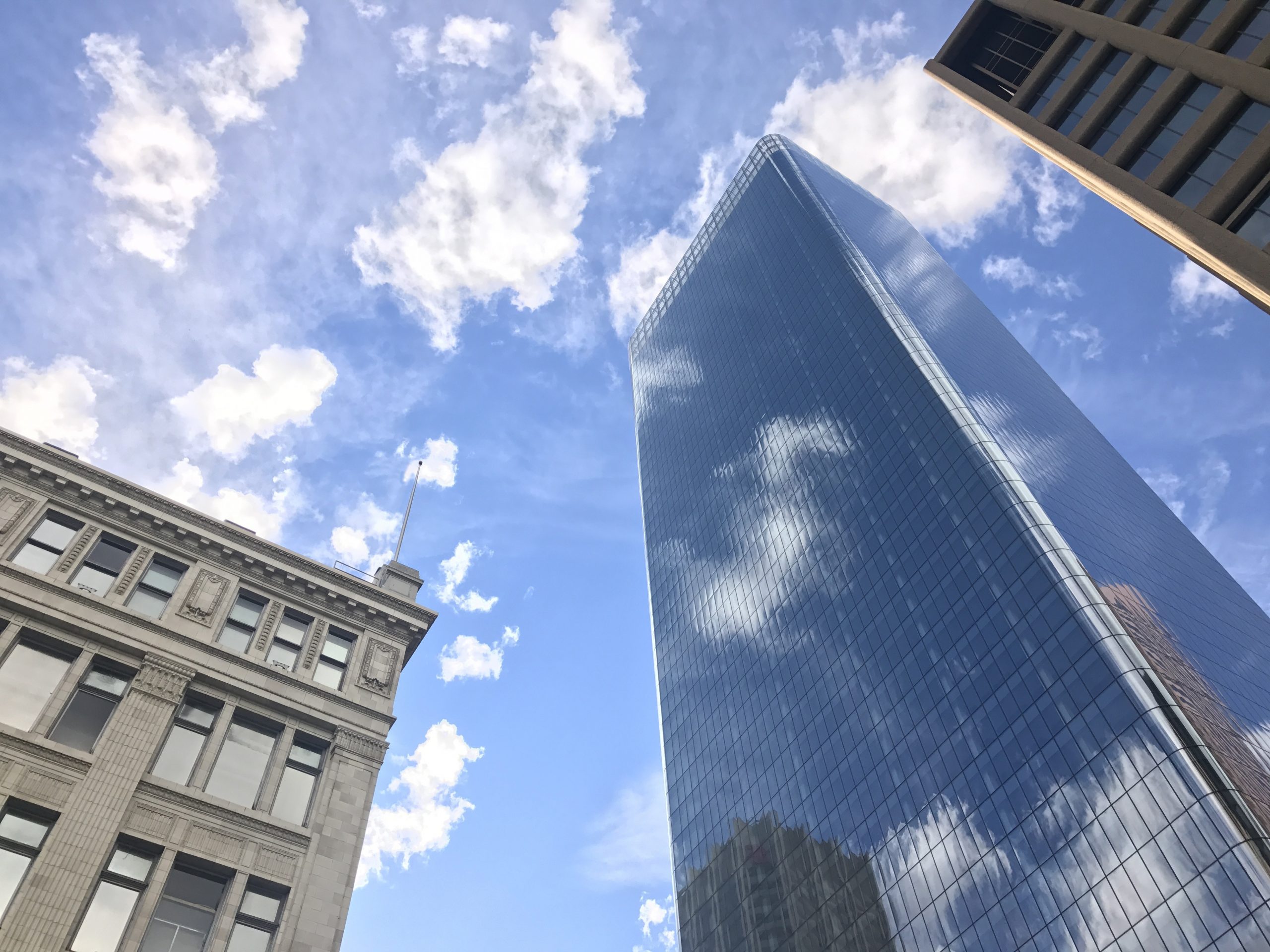 Today's international students are especially interested in opportunities to gain work experience prior to returning to starting careers in their home country. Optional Practical Training (OPT) and STEM (Science, Technology, Engineering, Math) OPT have been cited as major factors in an international student's decision to choose CU Denver | Anschutz. ISSS helps eligible international students apply for these options in the student's senior year. In Fall 2018 – Summer 2019, 475 international graduates of CU Denver | Anschutz were active in OPT & STEM-OPT.
Through OPT and STEM-OPT, employers can increase productivity through skilled professional workers and expand their organization's future global business contacts. Dozens of Colorado companies and organizations have hired the University's international graduates on OPT-STEM-OPT. These include CH2M Hill. Deloitte, Nasdaq, Wells Fargo, Oracle, Western Union, Colorado Department of Public Health, KPMG, Salient Power Engineering, Century Link, Pinnacle Group, and more. OPT and STEM-OPT provide significant short-term workforce advantages for the University's international students and well as for Colorado's business owners.
"Through Optional Practical Training (OPT), eligible graduating international students can be employed for up to one year following graduation; STEM-OPT employment can be for up to three years in STEM fields including architecture, economics, and health sciences," explained Michelle Larson-Krieg, Interim Executive Director, Office of International Affairs. "Employers have benefited from hiring CU Denver | Anschutz graduates, and students can gain valuable experiential learning and practical professional training."
Beyond the Classroom Opportunities: Study Abroad and LynxConnect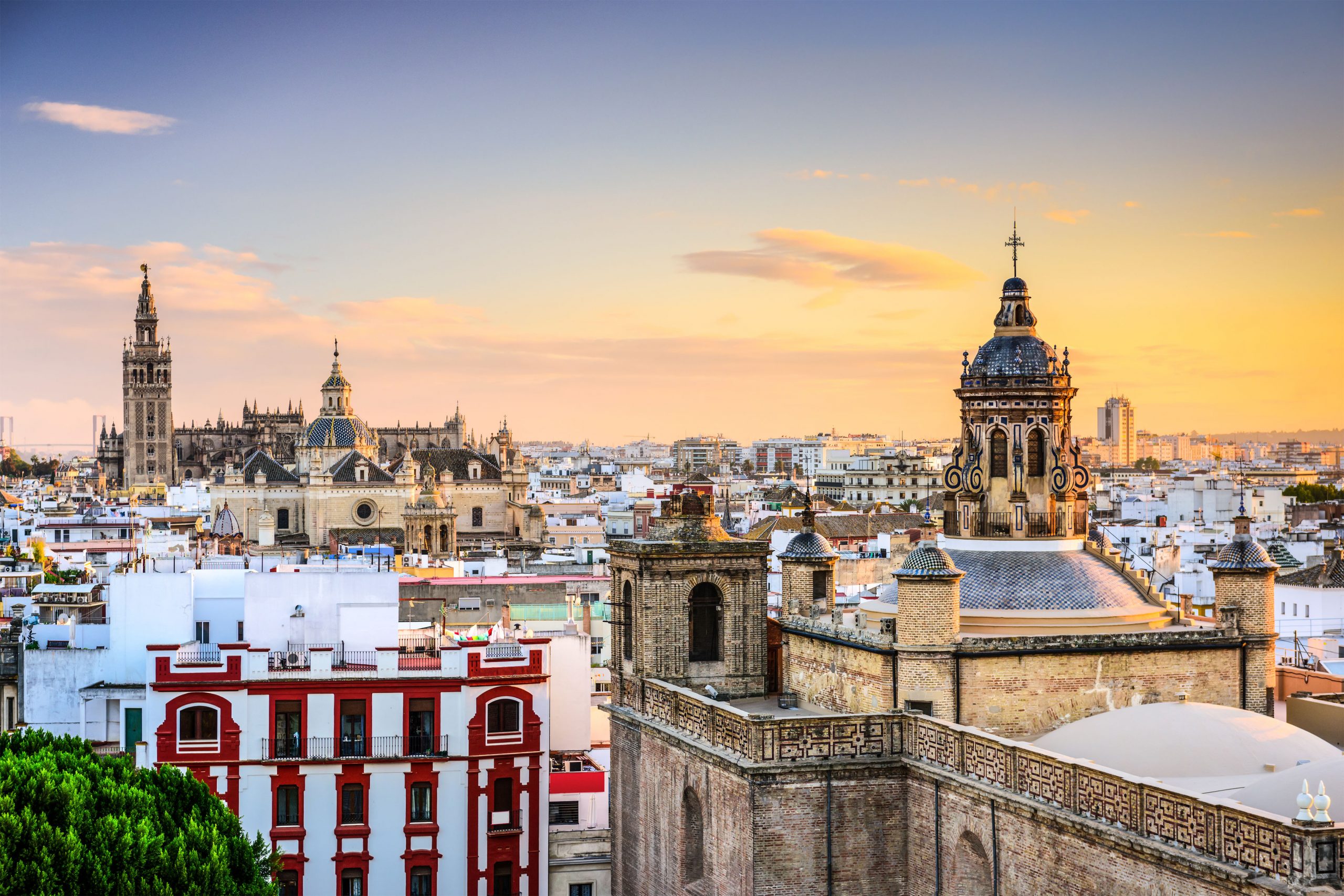 A High Impact Practice, Global Education: Study Abroad benefits students in multiple ways. National research shows that studying abroad positively affects students' academics, graduation rates, and employment prospects.
With the opening of CU Denver's LynxConnect, OIA's Global Education: Study Abroad team joined their colleagues in Experiential Learning, Undergraduate Research, and the Career Center at their new location in the Tivoli building. Through synergies within the four offices, students are able to connect and enhance their learning experiences that go beyond the classroom, as well as prepare for future careers.
In March 2020, former diplomat and U.S. Ambassador Catherine Ebert-Gray joined the university community as the Director of Global Education within the Office of International Affairs, serving both the Denver campus and the Anschutz campus. Ambassador Ebert-Gray was a career employee with the U.S. State Department for three decades, and her most recent appointment was U.S. Ambassador to Papua New Guinea, Solomon Islands, and Vanuatu.  Prior to serving as an ambassador, Catherine served in a number of senior State Department positions including service at U.S. missions in Egypt, Australia, Togo, Papua New Guinea, Germany, Mali, The Philippines, and Morocco. As Deputy Assistant Secretary in Washington, she closely supported U.S.G operations in Afghanistan and Iraq.
Ebert-Gray is passionate about global engagement and has brought a wealth of knowledge and experience to the university and its business partners. She is available to meet with students who are interested in foreign policy or international careers. Ebert-Gray communicates regularly with colleagues in posts around the world, which has aided in obtaining the latest information relevant to travel and risk management planning during the COVID-19 pandemic.
Her enthusiasm about the value of study abroad experiences as being integral to a student's educational journey helped in fostering new program development and in reinforcing and expanding ongoing programs. These include the promotion of new virtual programs as well as planning for 2021 on-location programs as travel restrictions ease.
Supporting Internationalization Activities on Both Campuses
In Spring 2019, 106 international students from 24 countries, ranging from Argentina to France to Singapore to Zimbabwe, enrolled in schools at the CU Anschutz Medical Campus. On a daily basis, the Office of International Affairs (OIA) provides guidance and resources for these international students, including application and admissions assistance, workshops and information about finances, visas, and other documentation necessary for travel to and from the U.S. and processes for entry into the university.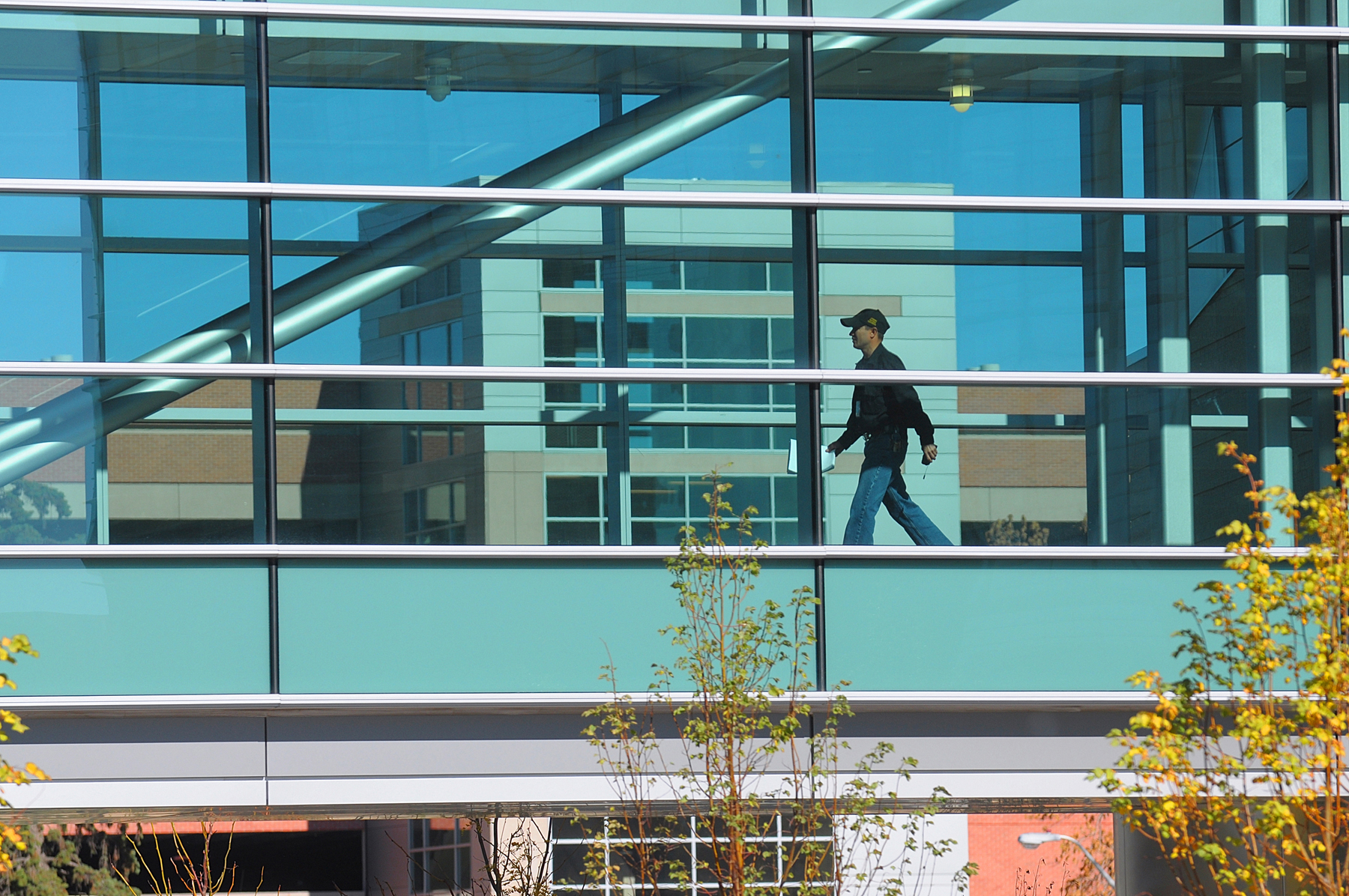 Pre- and post-arrival, plus ongoing guidance, is extended to international scholars, and OIA offers welcoming information that helps international scholars and their families acclimate to working and living in Colorado. Events such as InternationaliTEA and programs such as ISCORE foster social and cultural learning opportunities for international and American students and scholars alike.
Forty percent of the post-doctoral fellows at CU Anschutz have been international scholars. International researchers support the medical campus in a variety of areas, including molecular toxicology research of carcinogenesis and cancer biomarkers relevant to colon cancer treatments (graduate student/researcher; home country: India); medical oncology research pertinent to the development of treatments to help prevent metastasis in breast cancer patients (professor, mentor, home country: Spain); infectious diseases and immunogenetics with a focus on the development of vaccines to prevent HIV/AIDS (researcher/instructor, home country: China); and physiology and biophysics for research into advanced light microscopy focused on information processing in the brain (research postdoc, home country: Iran). For comparison, in academic institutions throughout the U.S., 49% of U.S.-trained science and engineering post-docs were born overseas, as were 29% of full-time science and engineering faculty. (Source: National Science Board, Science & Engineering Indicators 2020.)
Every semester, OIA collaborates with faculty, staff, and third-party providers to facilitate international studies programs and research. In Fall 2018-Summer 2019, 102 CU Anschutz Medical Campus students traveled abroad for academic credit, including five non-U.S. citizens from Brazil, Canada, Kenya, and India. Ongoing programs are also supported year-to-year, such as the clinical health immersion practicum program for nurses, which takes place in Nepal. Global learning opportunities are of immeasurable value to students as well as faculty, and OIA works closely with the university's International Risk Management Committee​ to provide essential information about compliance with university international travel regulations and procedures.
Creating OIA Virtual Services & Reinforcing University's Safe Return
"We are experiencing such an unprecedented time and the Office of International Affairs, as well as staff and faculty in other departments at the University of Colorado Denver | Anschutz, have been making lots of efforts to help me and other students," explained International Business student Vy, who temporarily returned to Vietnam to complete her semester remotely due to the COVID-19 global pandemic.
A recipient of the International Freshmen Scholarship, Vy has been committed to keeping up her 4.0-grade average. "They helped us maintain the high quality of remote learning, and then assisted me with any possible problem I had, especially regarding the immigration concerns in this pandemic time."
As the full impact of the 2020 worldwide epidemic disrupted studies, research, and every aspect of daily life, the Office of International Affairs (OIA) and CU Denver | Anschutz jumped into action and took proactive measures in accordance with local and national guidelines to ensure the health and safety of their communities.
On day one of the university's shift into remote teaching and learning, OIA had prepared and launched OIA Virtual Services. Using the office live chat feature, 1:1 Zoom appointments, website updates, and informational webinars, OIA's staff and international student assistants continued to provide virtual "walk-in" services and support remotely. Questions and answers covered a range of topics about travel, visas, employment, immigration, and other areas of importance to international students and scholars, including updates for those who chose to stay in Colorado or the U.S., and those who opted to temporarily return home.
International Student and Scholar Services' staff ensured timely responses to requests for immigration documents that international students need to continue and successfully complete their academic journey, including engaging in employment opportunities in the U.S. "I have received my OPT I-20, and really appreciate the fast response and all the hard work the international student office has put to handle student requests amidst the Corona crisis; you guys are doing a great job," commented Rohan, a master's student in Computer Science.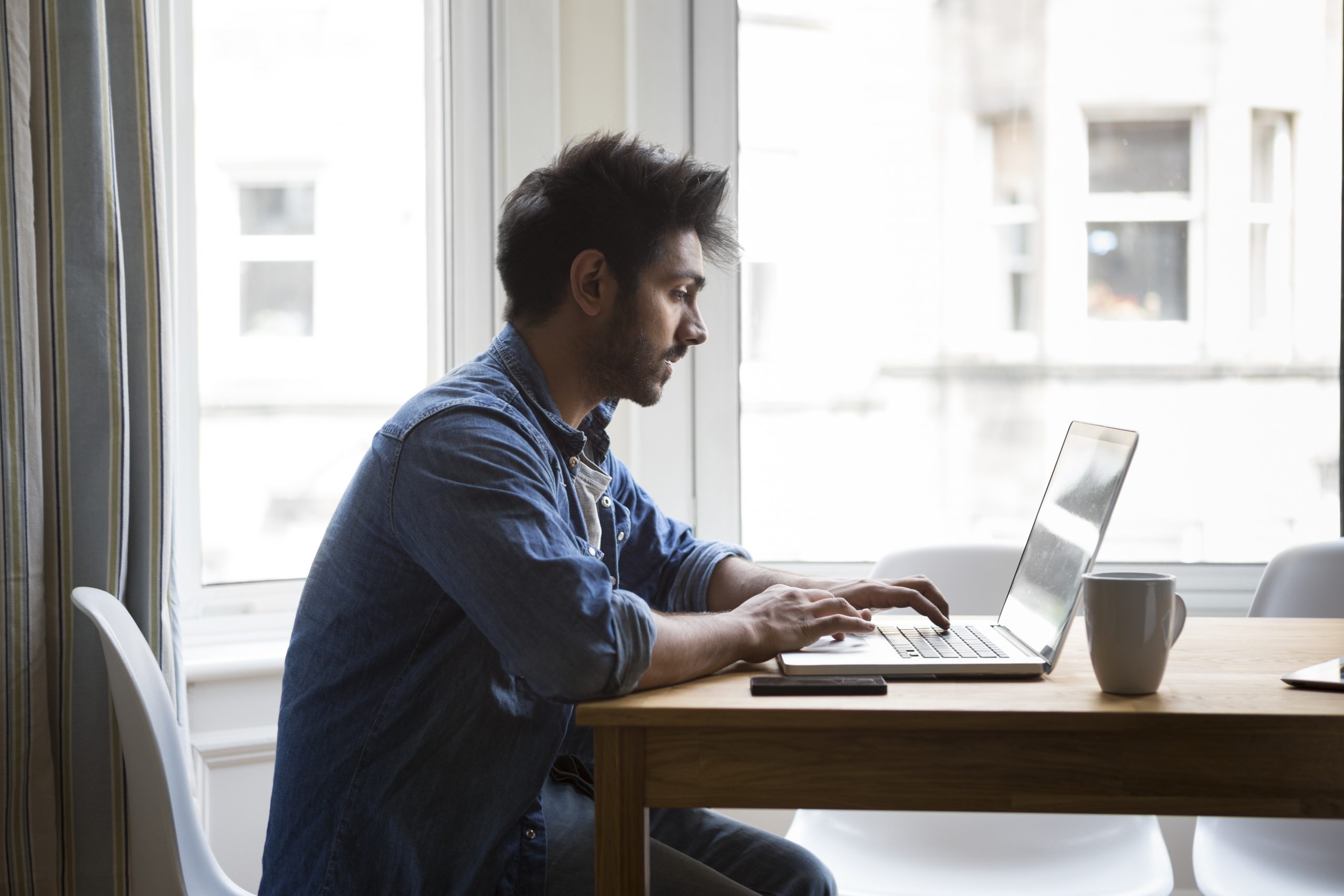 The strong sense of community that had been established in person continued and expanded by moving online. OIA's staff and Global Student Ambassadors hosted international student weekly game nights and ongoing game leagues, morning online wake ups with friends that brought information about "good things happening in the world", cooking tips, remote working and learning tips, remote study halls, movie nights featuring top movies from around the world, hosted online conversation cafes, and an open chat box with the OIA designates.
In addition to the CU Denver and CU Anschutz virtual commencement ceremonies, OIA hosted a special International Student Virtual Graduation Celebration. Forty people joined the Zoom event from a variety of countries and time zones. One Kuwaiti student commented that it was 4:00 AM in his country, but that didn't stop him from rising early and donning his graduation cap to join in the online festivities with his friends and classmates.
"It takes a creative mind and an innovative attitude to succeed on your educational journey," said Keynote Speaker Alana Jones, Interim Vice Provost/Senior Vice Chancellor for Student Success at CU Denver | Anschutz. "You've met and overcome immense challenges, especially during this unusual year — and you've come out strong. Each of you is truly an academic hero or heroine."
The temporary curtailment of international travel caused by the pandemic also impacted studies abroad. The university's Global Education: Study Abroad office responded by rolling out an exciting series of virtual study abroad and internship opportunities that allowed students to learn online in fifteen different locations worldwide, covering the fields of business, communication, languages, global health, literature, arts, international relations, psychology, and more. Through these programs, which are continuing, students were able to safely and affordably learn abroad or engage in valuable internships with corporations and organizations while earning college credits. For students who are considering taking onsite study abroad programs in the future, when normal travel can be resumed, these virtual opportunities provide additional insights and preparation.
As official stay-at-home directives continued, International Admissions further implemented customized ways to meet international students' needs and interests. Another new series of webinars was launched to directly answer the questions of admitted and conditionally admitted international students, as well as the questions of currently enrolled students who wanted to continue their studies in Fall 2020 and Spring 2021.
Throughout the summer, CU Denver and CU Anschutz developed comprehensive plans for the implementation of Safe Return in Fall 2020. The university evolved best practices, and continues to find ways to keep students, faculty, and staff healthy and safe, as well as to enhance the student educational journey. More course formats were developed that retain the same high-quality instruction, but offer a variety of flexible delivery options, including a mix of on-campus, remote, online, and hybrid classes.
As part of the new, streamlined CU Denver Student Journey online experience, the newly-built International Admissions website was launched. It makes the process much easier for international students as they search for information about programs, including STEM-OPT eligible programs, scholarships, application, and enrollment at CU Denver | Anschutz, as well as for information about the ESL Academy (English as a Second Language).
International travel is a key element of international student recruitment.  When CU Denver transitioned to an all-virtual environment in March, two International Admissions (IA) staff members were in La
tin America for recruitment activities. COVID-19 forced the team to quickly pivot to virtual recruiting.  This brought challenges, including time zone differences between Denver and key international markets that required staff to conduct webinars in the middle of the night. However, virtual recruitment also provided several excellent opportunities.
Between April 1 and September 30, 2020, International Admissions team members participated in 40 virtual events. These included agent-organized webinars, large virtual fairs with "booth" presentations, live video and text chats, and one-on-one drop-in advising. These efforts resulted in 3,558 interactions and 13,681 leads. By the end of Fall 2020, the team will have participated in virtual events targeting all core markets (India, China, Kuwait, and Saudi Arabia), all growth markets (Mexico and South Korea, for example), and many diversity markets (countries that traditionally have not yielded as many applicants).
The words of support for international students and scholars and the daily actions taken by the Office of International Affairs and leadership, faculty, and staff on both the CU Denver and CU Anschutz will be remembered.
As a graduating student, Vatsal commented at OIA's International Student Virtual Graduation Celebration: "You may look back and be proud to say you were able to be in the class that graduated during this historic global pandemic."
Whether international students have chosen to attend Fall 2020 CU Denver | Anschutz classes on campus or remotely from their home country and travel to Denver for Spring or Fall 2021, they know that they are always welcome here.